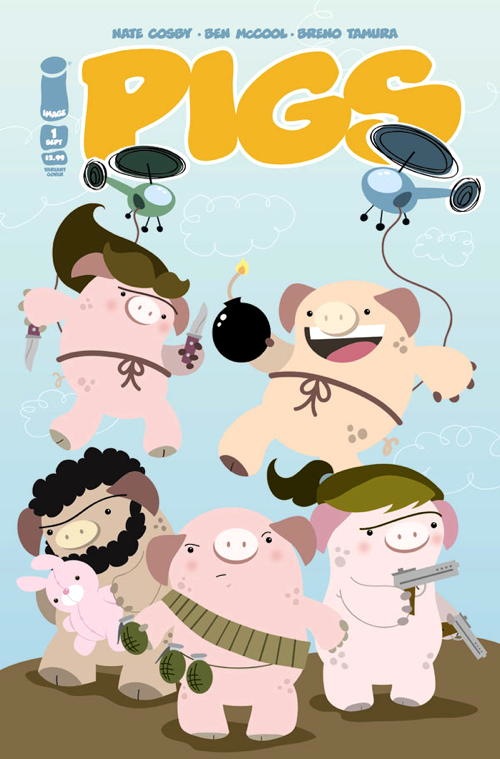 Hard to believe, I know, but this week sees the start of NEW YORK COMIC CON! So far my signing schedule is as follows:

Friday 3pm-4pm: IMAGE COMICS booth, signing PIGS #1 & #2 with my gentleman of a co-writer NATE COSBY and variant cover artist extraordinaire KATIE COOK. Check out her super-cute, insanely awesome Con variant on the left! You'll ONLY be able to buy these at the show direct from us, priced $10.

Saturday 12pm-1:30pm: IMAGE COMICS booth, signing more PIGS with Nate Cosby, plus also series artist BRENO TAMURA!

We'll be selling Katie's amazing Con variant at both signings, btw.

Details of further signings to follow.

I'll also be on the COMICS HISTORY OF THE WORLD panel along with FRED VAN LENTE (Action Philosophers, Amazing Spider-Man) and GREG PAK (Incredible Hulks, Hercules), talking about a brand new yet-to-be-announced project as well as depictions of history and tales of lore in the wonderful world of comic books. That's on FRIDAY 1:30pm to 2:30pm.

Hope to see some of you at the show!